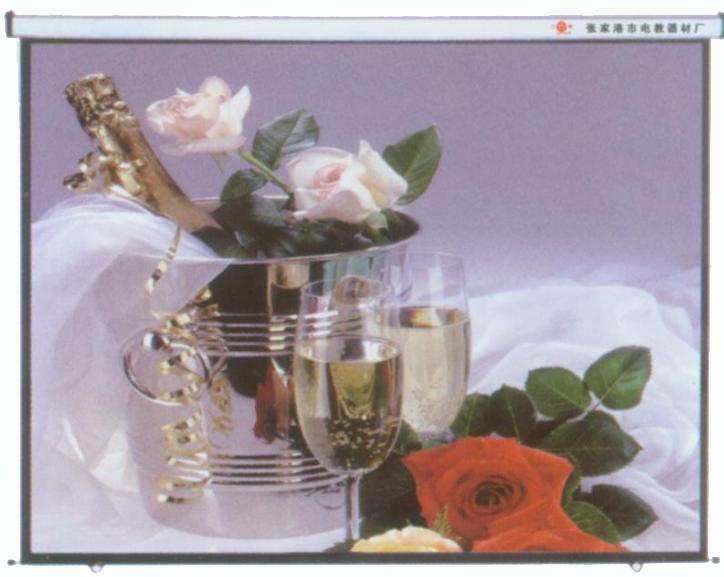 Zhangjiagang Three Stars Screen Equipment CO.,LTD(Zhangjiagang Educational Electronic Equipment Factory)
Address: Dingsheng Village, Sanxing Town, Zhangjiagang City, Jiangsu Province
Postal code:215624 Legal representative: Tang Jinfa
Tel:0512-58535103 58571787
Fax:0512-58535952
Website:www.djqc.com
E-mail:webmaster@djqc.com
Chinese domain name: www. Samsung audio-visual screen.Com
www. Samsung screen.Com www. audio-visual equipment,.Com
1.Selection of the screen model:
Selection of screen models shall vary with occasions. Front electric screen and manual screen can satisfy the needs of simple and professional speeches in conference, teaching and commerce, as well as home cinema while rear screen is applicable to large stages, if specified, soft rear screen or hard rear screen is optional. Tripod screen can meet all applications and requirements of projects. Light and standing portable screen is the optimum choice in tour or commerce.
2.Selection of the screen size:
Selection of screen size mainly depends on usable area, height and numbers and arrangement of seats; according to actual situations of usable field, bottom margin of screen shall be 1.5m away from the ground, in order to ensure that audience in each row shall clearly watch the images, while the distance from seats in the first row to screen shall be more than projection distance of projector. In other words, it is of the last importance to place visual feelings on the first.
3.Selection of the format suitable for projection screen (aspect ratio):
Projection format of each projection device shall be matched with corresponding size model, for example, ratio of width to height is 1:1, applicable to projectors with epidiascope; 4:3 model to PAL, NTSC system and VGA signal; 16:9 model applicable to HOTV(high resolution television); in addition, the size of 1.85 ratio above shall be available for wide screen and cinema.
4.Selection of the screen surface:
It shall be noted that screen material shall be selected as it is, so as to ensure the optimum projection effect to satisfy the needs of audiences; glass beaded surface screen with higher reflection(gain) parameter shall be used for devices with lower light output such as epidiascope; for most current projectors with high-luminance and high resolution, glass beam surface screen with reflection (gain) parameters higher white plastic surface shall be regarded as the first choice, to get the optimum effect of visual projection.